In April 1917, when he was a recent Harvard graduate impressed with his own cleverness, Edward Estlin Cummings joined the Norton Harjes Ambulance Service, a Red Cross unit aiding the French army in World War I. Sailing across the Atlantic to report for duty, he bumped into Slater Brown, a childhood friend who had grown into a committed pacifist. Fresh out of Columbia University, Brown, too, was headed for France and duty with Cummings's unit.

That these two brash volunteers antagonized their working-class section chief is hardly a surprise. But that the French government monitored their mail possibly is. Snooping government inspectors learned that Cummings wrote home to complain of boredom in camp and substandard food, whereas Brown, the more political of the two, informed friends and loved ones in the States that Germany would win the war, if a rumor he'd heard was true. His letters were enough to get Brown brought in for questioning; and since Cummings was Brown's smart-aleck friend, the French picked him up as well.

For Cummings, who had trouble taking authority figures seriously, being brought in was "a high and clear adventure." He was questioned, but because his interrogators were really after Brown, they offered him an out. If he would admit to hating the Germans, they would let him go. Cummings refused to lie, however, even as a formality, so he was transported to a detention camp in the small town of La Ferté-Macé, west of Paris. The months he spent there as a prisoner of the French became the subject of his first book, The Enormous Room, a work of nonfiction published in 1922.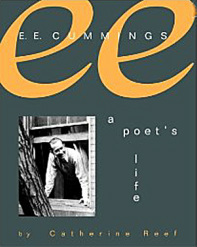 E. E. Cummings, of course, went on to become one of the best-known American poets of the twentieth century and a favorite of teen readers even today. This is why, more than eighty years after The Enormous Room debuted, I chose him as a subject for a young adult biography. I often do my own photo research, gathering the photographs and prints that will illustrate a published book, and in this case I hunted for a picture of the detention center at La Ferté-Macé, which had been a seminary before the war.

At last I found one, an old postcard that had been reproduced on a website devoted to this region. I contacted the webmaster, a Monsieur Joly, who graciously offered to send me a scan of the image. When I tried to explain, however, that I needed a high-resolution scan, our communication--conducted in French--broke down. I was about to give up when M. Joly kindly made me a much-appreciated gift of two vintage postcards, one a shot of the seminary, and the other a charming view of La Ferté-Macé. Both pictures appear in my book.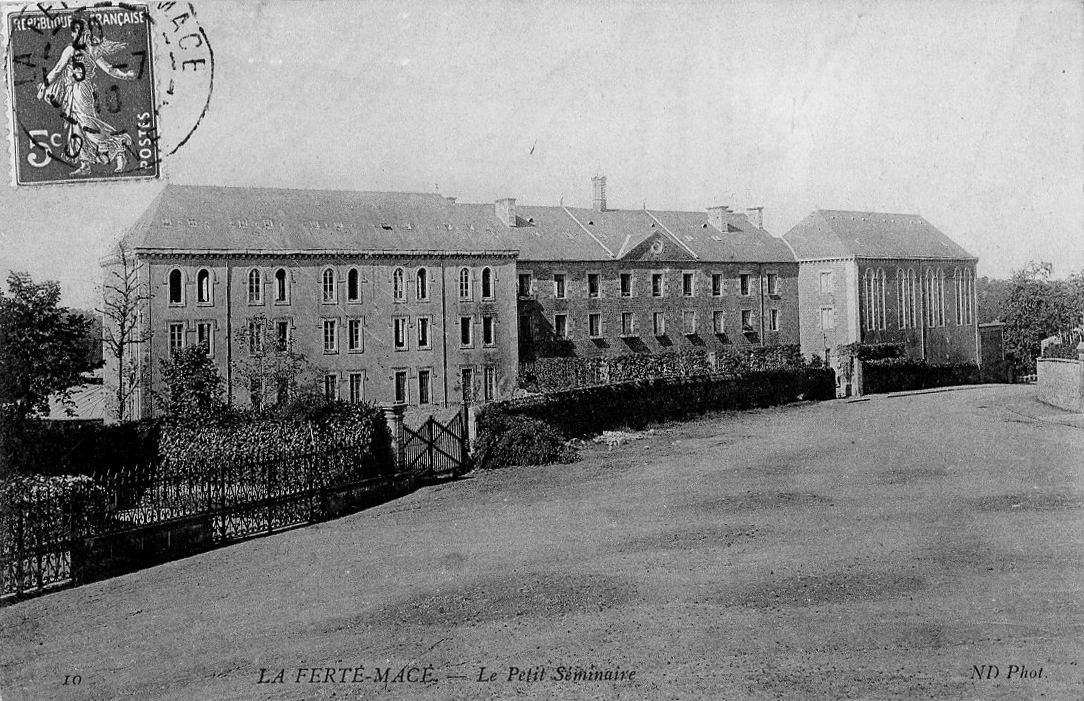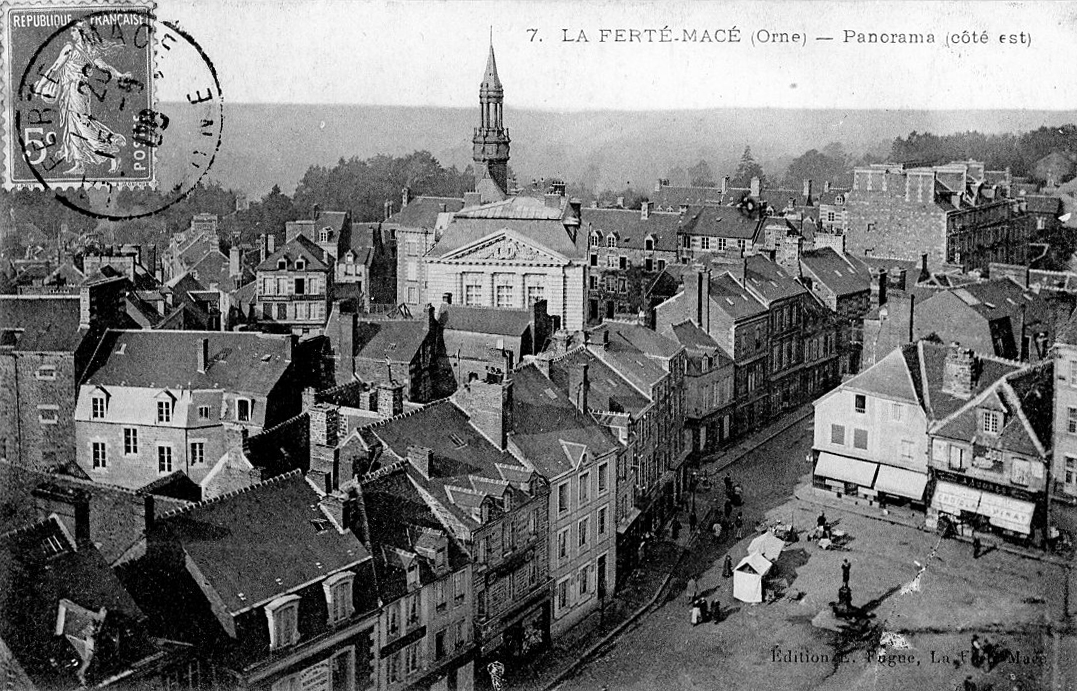 E. E. Cummings: A Poet's Life came out in 2006, and I moved on to other projects. I heard no more from M. Joly until the other day, when he sent me a link to a web page devoted to the detention camp at La Ferté-Macé. The site is part of a project undertaken by students at the University of Rouen, to document the history of incarceration in various regions of France. The page on the camp at La Ferté-Macé explains that this and other World War I detention camps served as holding places for persons judged to be suspect, and it describes who these persons were: foreigners, mostly, from varied walks of life. Vagabonds and prostitutes mingled with writers and noblemen, although men and women were housed separately. Behind the thick wall surrounding the camp at La Ferté-Macé dwelled the abundant variety of human life that inmate Cummings learned to savor.

The site describes the routine of daily life----meals, chores, exercise, bedding down on damp floors--and provides photographs taken inside the center. These include pictures of the refectory, the infirmary, and even the grand men's dormitory--the enormous room that gave Cummings's book its title.

If you would like to discover more about the facility at La Ferté-Macé, which is remembered today largely because of its most famous inmate, follow this link: http://patrimoinecarceral.blogspot.fr/2012/03/le-camp-de-triage-de-la-ferte-mace.html. I thank M. Joly for sending it to me. One of the pleasures of my research has to be the friends I meet along the way. It always feels good to be remembered.
.