"Summer reading": its logic is lost on me. Why would I put my brain on a three-month light diet? I have a hunch that booksellers invented summer reading to boost sales in a slow season. They told us that reading quick, easy books in summer is something we do, and then each year as the days grow long, they tell us which ones to buy. Well, I don't buy, at least not from those lists. I like my reading meaty all year round.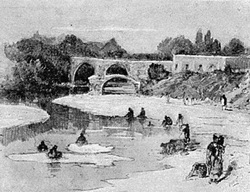 My reading this summer was as wide-ranging as it has been in any season. I welcomed June with A White Umbrella in Mexico, F. Hopkinson Smith's charming 1896 travelogue. The Baltimore-born Smith painted his way through old Mexico, enjoying the shelter of his white umbrella as he sketched village squares and attracted onlookers. He caught my attention by starting his journey in Guanajuato, the "crooked old city" where Diego Rivera was born in 1886. Refreshingly absent from Smith's book is the condescension so common in nineteenth-century travelogues. Smith accepted Mexicans as they were, as equals and potential friends. "Oh! the charm of this semi-tropical Spanish life! The balconies above the patios trellised with flowers; the swinging hammocks; the slow plash of the fountains; the odor of jasmine wet with dew...." I was there, in long-ago Guanajuato, with Smith.


From 1880s Mexico to 1970s Las Vegas--what a crazy trip! Especially with my next tour guide, Hunter S. Thompson, the man who gave new meaning to "over the top." I felt drawn to Thompson because of his similarities to Hemingway. Both writers forged a style that had enormous impact in their chosen fields: fiction in Hemingway's case and journalism in Thompson's. Both lived on the outskirts of society; both loved guns, and both used guns to end their lives. Parallels like these are intriguing, but they mean nothing, really. Fear and Loathing is not The Sun Also Rises. Much of Thompson's great adrenaline rush felt dated in 2011 and failed to live up to the promise of its exhilirating, drug-fueled opening: a convertible speeding across the Nevada desert; the driver screaming at a sky full of hallucinatory bats; the passenger asking what's wrong, and the driver telling him, "'Never mind." There was no point mentioning those bats, the driver thought. "The poor bastard will see them soon enough."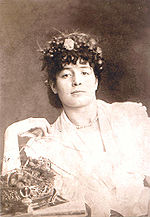 I also read Princess Mathilde, Joanna Richardson's 1969 biography of Napoleon's niece, Mathilde Bonaparte. The world remembers Mathilde (1820-1904) as an ardent supporter of the arts. Flaubert, Gautier, the Goncourts, and Proust were among the men of letters who found a welcome in her salon. Mathilde's devotion to her friends was surpassed only by her loyalty to her illustrious family and her deep love of France. I have read a great deal about life and events in nineteenth-century America and Great Britain, but not so much about France, so this was one reason I enjoyed Richardson's account.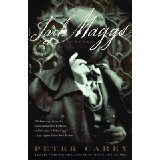 Let's not forget fiction. I had fun reading Peter Carey's fast-paced Jack Maggs, which pays tribute to Great Expectations. Like Dickens's Magwitch, Jack Maggs is a former prisoner from Australia who acts as benefactor to an English orphan. Henry Phipps turns out to be less deserving than Pip, but a woman named Mercy teaches Jack where his heart belongs.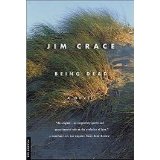 And I am finishing the summer with Jim Crace's Being Dead, which chronicles the marriage of scientists Joseph and Celice from the time they meet through the day they die and stays with their mortal remains through their first week in death. I'm not far enough into it yet to have an opinion, but I read Crace's Quarantine in 2008, and loved his beautiful sentences that read like verse:
What was her duty to him now? To call on all the gods by name and ask for mercy for this man? To combat his illness, like the perfect, patient wife, with oils and salves and kisses? To find a stone and drop it on his skull?
Already I'm looking ahead to fall. I want to read Focus, Arthur Miller's only novel, and to continue my armchair travels with Flaubert in Egypt, which is based on the great writer's travel notes and letters. And then there's Srange Pilgrims, a story collection by Gabriel Garcia Marquez....

But what about you? What did you read this summer?