Recently a friend, someone just beginning to write, took a pad and pen outdoors, sat beneath a tree with her dog at her side, and learned something about herself as a writer. Words flowed more smoothly for her in this setting, and with this simple equipment, than when she was perched at her computer indoors. She reminded me that writers have their preferences, that certain tools, surroundings, or practices can get their creativity revved up. John Steinbeck, for example, wrote The Grapes of Wrath in cloth-bound ledgers, continuing a practice he began as a teenager, when he composed stories in the margins of his father's used account books. In the 1950s he built a small writing retreat on the grounds of his Sag Harbor, Long Island, bungalow, "a little lighthouse" with windows on all six sides, so he could look out on his home or his garden or a nearby cove. Pablo Neruda wrote his poetry in green ink. Jane Austen created her late novels at a desk in one of the parlors at Chawton Cottage, her last home, and hurriedly stashed away her work if someone entered the room.

Just for fun I asked some fellow writers how they like best to work, and here is how they responded: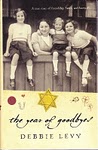 Debbie Levy (
www.theyearofgoodbyes.com
), whose poem cycle
The Year of Goodbyes
is on the (VOYA) Voice of Youth Advocates 2010 Nonfiction Honor List, writes in ways that are as varied as her output. The author of poetry, nonfiction, and a novel, Debbie uses standard wide-ruled pads to play with ideas. She compares this stage of writing to doodling; it's a way to think and find direction. "When I'm out of the gate on a project, I tend to write on a computer," Debbie says, "and to push myself to write as fast as I can: Get it out! Catharsis! Fix it later!" For poetry, though, she likes small notebooks, and she can't resist the pretty ones displayed in bookstores.
Debbie works out kinks in her writing projects while walking with her dog. In this way she is like Jacqueline Jules (
http://jacquelinejules.com
), poet and author of the popular Zapato Power series and other books for children. "I do a lot of writing on my walks around the neighborhood, especially when I am at an impasse. Moving my legs seems to move my brain forward," Jackie explains. She carries a small notebook on her walks and jots down thoughts that she later develops on the computer.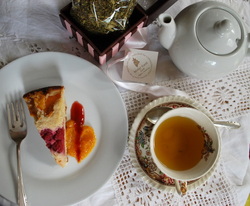 In a six-year writing career, Nashville-based food writer Nancy Vienneau (
http://nancyvienneau.com
) migrated from a notebook to pads and random sheets of paper and finally to the computer. "Something about seeing the words pop up on the screen plugs me in to the creative flow of a narrative. It seems more concrete," she explains. "I can better see the whole." For poetry, though, Nancy needs the age-old movement of thought from brain through arm to pen on paper.
Setting matters to Nancy, as it did to Steinbeck. She writes in a converted sleeping porch on the second floor of her spacious century-old house. Its glorious windows let in light, along with the music of "birds, breezes, and neighbors puttering in their gardens." Nancy says, "I can step away from work and peek at the finches vying for time at the feeder."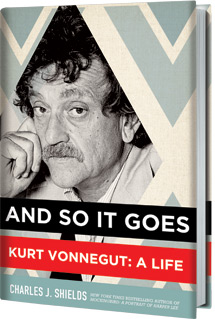 Then there are the lucky ones like Charles J. Shields (
http://writingkurtvonnegut.com
), whose biography of Kurt Vonnegut,
And So It Goes,
will be published this fall. "I can write anywhere and on anything. It's always been like that," Charles tells me. He doesn't mean to boast; rather he attributes this adaptability to his years as a journalist, "writing in rooms where there was a din of typewriters and side chatter--I can focus literally for hours."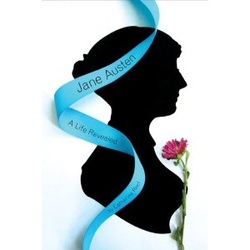 But what about me? Unlike Steinbeck and Nancy Vienneau, I tune out my surroundings when I write, I guess because my mind's eye and ear are so tightly focused on my subject. I could never write in a ledger--too constricting! Even the binding on a notebook or pad stifles me, whereas loose sheets of paper let me breathe. I can shuffle them, toss them out, or compare them side by side. I eventually move directly to the computer, but to get started or work out something tricky, I use paper and pens.

Ah, the pens. Several years ago my husband gave me a fountain pen. It was an expensive gift and a lovely one, because it told me how much he valued my work. Alas, I couldn't write with it--literally. I could not get it to make words on paper. There was nothing wrong with the pen, and I can only suspect that it inhibited me in the way that fancy journals and notebooks do. I manage much better with my cheery cup of cheap pens in myriad styles and colors of ink.