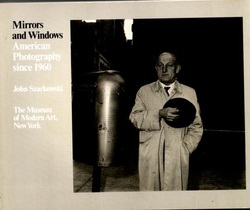 The world remembers John Szarkowski as curator of photographs at the Museum of Modern Art in New York from 1962 to 1991, and as a perceptive thinker and writer. In 1978 he published Mirrors and Windows: American Photography Since 1960, in which put forth the idea that a photograph can be a tool for introspection or exploration, a mirror on the soul or a window onto the world--for viewer and photographer alike. What is true of one art form often holds true for another, and we can see the principle of mirrors and windows at work even in nonfiction. Writers look inside themselves for material, or they focus on the world around them.
From mirror to window is a continuum, really, with intensely personal journals and autobiography at one end and scientific prose at the other. Most nonfiction falls somewhere along the line; in fact, if you look at articles in The New York Times Magazine, The New Yorker, and other periodicals that publish high-quality human-interest journalism, you will see authors inserting themselves in their work to varying degrees. Some who are ostensibly profiling a public figure or describing the latest trend can't resist telling the reader how they maneuvered through traffic to get to the interview, or have tried to reduce their carbon footprint, or dabbled in music in their youth. Occasionally writers focus so much on themselves that I am tempted to think, "Are you writing about Mick Jagger (or street art or veganism), or are you actually writing about yourself?"

Self-centeredness is neither attractive nor interesting to others, which is why I caution beginning writers to go easy on the mirrors approach. Still, there is nothing wrong with writing about one's self, and when done right it can be highly effective--even in nonfiction for children and young adults, in which most writing, including mine, is of the windows variety.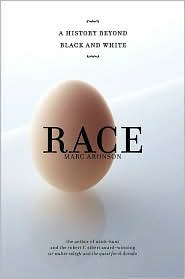 One writer who uses it to good effect is Marc Aronson. For his book Race: A History Beyond Black and White, he wrote an introduction in which he recounts an incident that forced him to recognize his own prejudice: he and his son were standing in a line to buy snacks from a cart. When a boy ahead of them was accused of stealing from the tip jar, Aronson had no doubt of his guilt. "Hard as it is to admit," he wrote, "I believed he was guilty because he was black." Similarly, Sugar Changed the World, which Aronson wrote with his wife, Marina Budhos, includes a prologue titled "How We Came to Write This Book," and a closing essay, "How We Researched and Wrote This Book." Both Aronson and Budhos discovered ties to the sugar trade in their family histories, and these connections both inspired and directed their work.

It occurs to me now that a mirror can be a window for the writer who peers into it from just the right slant.